Litigation Attorney in Nassau County
Representing Both Plaintiffs & Defendants in Long Island & NYC
Litigation is the process of taking a legal dispute to court. In most cases, the plaintiff (the person or entity who files the lawsuit) has the burden of proof, meaning they must provide enough evidence to convince the judge and jury that their claim for compensation is valid.
Our New York Litigation Law Firm
At Kapoor Law Firm, our litigation attorney in Nassau County handles both civil and business litigation cases. We represent plaintiffs and defendants throughout the state of New York, and our goal in every case is to advance our clients' best interests and fight for favorable resolutions on their behalf.
---
For dedicated representation in Garden City, contact our litigation lawyer online or call (516) 806-4070 today for a Nassau County attorney. Our services are available in English, Spanish, and Portuguese.
---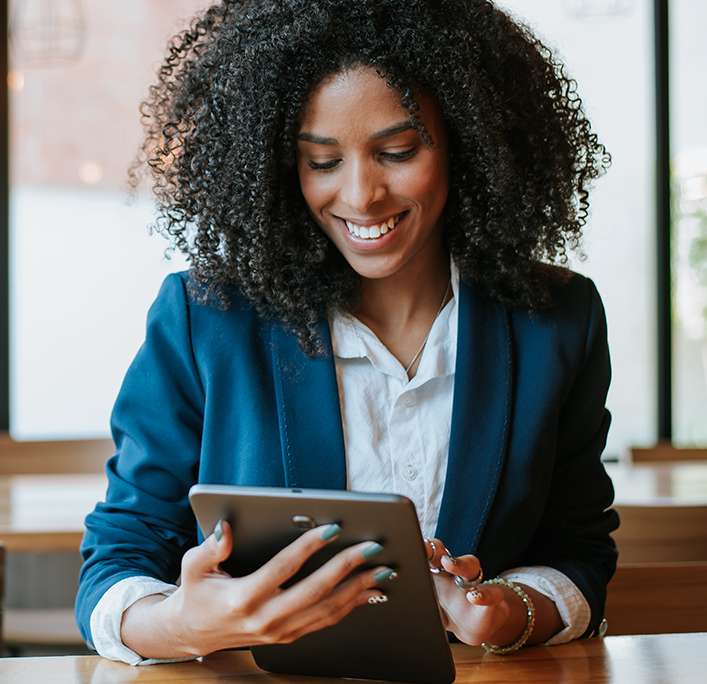 How We Can Help In Your New York Litigation Case
Litigation involves an extensive series of steps, and our Nassau County litigation lawyer handles every phase with extraordinary care.
Whether you are a plaintiff or defendant, our Nassau County attorney can effectively execute the following litigation stages:
Initial investigation. From taking witness statements to gathering documents, we can assess whether you have enough evidence to obtain compensation through a lawsuit or defend yourself against a claim. Depending on the situation and your goals, we may attempt pre-litigation negotiations to try and settle your case without going to court.
Filing pleadings and motions. We can draft summons, complaints, counterclaims, motions to dismiss evidence, motions of judgment, and more. This process requires careful consideration of the circumstances at hand, and we can help you understand every aspect of the legal process along the way.
Discovery. Discovery is the process of exchanging relevant information before the trial, and it is perhaps the most critical phase of a lawsuit. We have a litany of methods we can use to obtain all information we will need for your case. With this evidence, we can identify potential issues and develop an effective litigation strategy.
Trial preparation. Once we have collected all evidence, the week proceeding the trial will involve a wide variety of tasks. We may consult with you, retain expert witnesses, attend conferences, and otherwise prepare our strategy.
Trial. By collaborating with both you and our experts, we can ensure the best possible execution of our airtight litigation strategy. The trial process will involve examining and cross-examining witnesses, giving statements to the judge and jury, preparing you for testimony, and delivering compelling arguments.
Appeal. If we do not achieve the outcome you need, we may be able to file an appeal. We can develop powerful appellate strategies to give your case the best possible chance of success.
---
If you need to take your case to trial, our Nassau County litigation attorney is here for you. Do not hesitate to call Kapoor Law firm at (516) 806-4070 to request a consultation. We can answer all of your questions. Call a lawyer near you today!
---
Is A Lawsuit The Same As Litigation?
Litigation is not the same as a lawsuit. Litigation involves pursuing a lawsuit -- it is the activities before and after a lawsuit that are used to enforce a legal right.
What is the Litigation Process?
There are 3 basic steps to litigation:
Pre-Lawsuit Litigation
Discovery
Trial
During pre-lawsuit litigation, this is where the plaintiff demands that another party (the defendant) who caused an alleged injury takes action to resolve an issue. If the defendant does not resolve it and the plaintiff chooses to defend their legal rights, then this is considered the start of litigation. They will usually hire an attorney.
During the discovery period, all facts involving the lawsuit are examined carefully. Attorneys for both parties will exchange information and evidence. This may also include depositions.
Many litigation cases do not make it to trial. Many cases are resolved in settlement negotiation. During a trial, both parties will present their case before a jury.
The plaintiff goes first and then the defendant goes after to defend their case. When both claims are made, the other party may respond.
---
Do you need to take a case to trial? Choose experienced litigation attorneys serving Nassau County at Kapoor Law Firm. Call (516) 806-4070 to make an appointment. We speak English, Spanish, and Portuguese.
---
What Is the Difference Between Civil Litigation & Business Litigation?
Civil litigation is a legal dispute between two people, while business litigation (also called commercial litigation) involves a dispute between businesses. They both differ from criminal cases, which involve the threat of jail time or other penalties.
Civil litigation may involve:
Contract disputes
Property/real estate disputes
Torts (personal injury or property damage)
Equitable claims/injunctions (stopping a party from conducting a certain activity)
Business litigation, on the other hand, may involve:
Breach of contract
Partnership disputes
Business torts
Shareholder disputes
Breach of fiduciary duty
Deceptive trade
Insurance disputes
No matter the type of case you bring to our firm, you can trust us to work tirelessly toward a favorable outcome. Our litigation attorney can take into account your individual and business objectives to determine which strategy will best accomplish those goals.
---
If you need a fearless litigator, we are the team for you. Call (516) 806-4070 or fill out our online contact form to get started today. Our Nassau County litigation attorney is ready to help.
---
Put Our Well-Rounded Insight to Work in Your Favor
Contact Us Today